All of our pups are sold with a health guarantee for genetic health defects. 

 All our Parents hips are OFA certified good or better. They have Genetic testing for; PRA/PRCD, Heredity Cataracts(HC), DM and MDR1. Puppies are vaccinated and wormed for their age. Registration papers are with AKC.

Puppies are evaluated at 8 weeks for structure.

A $200 deposit will hold a position to pick a puppy after the evaluation.

Our Puppies are

Kid Tested and 

We Safely take credit 

cards through paypal. 4% fee will be added to the amount.

This Jack puppy is under a year old, is laying with 7 baby chicks. See if you can count them all. (1 on top of her, 1 at her neck and 5 snuggled up by her belly behind her front leg.)

 This is a testimony that we breed for good temperament.

First meeting with an Ebony/Tater puppy and the barn cat. 

Ebony/Tater puppy enjoying a summer dip!

A Ebony/Tater puppy(left) with her playmate and forever pal another Ebony puppy(right) 

 Contact me for 

more information. 

Ebony/Tater pup - Therapy dog

These are just a very few shining examples of our puppies.

See  below this section for available puppies

Rudy with his 1st litter of puppies. As you can see he has great personality. 

How many intact dogs would you see playing with puppies like this?

Shipping Puppies

Starting November 16, 2013 USDA (APHIS PET LAW) requires that you see the puppy upon taking ownership. Therefore, if you are out of town, 
you will need to fly in to pick up the puppy
. We fly out of Denver, CO. You would fly back with the puppy in the cabin. 
Contact me 
for more details.
Puppies can not ride in cargo.

We also use Coast to Coast transport (van transport)Door to door service​

Coast to Coast transport; Brandy Oates

WESTMINSTER, S.C. 29693

Contact:

What does placing a deposit mean?

Deposits are put in line for picking in order they are received. Deposit is $200.00 and comes off the purchase price. Deposits can be sent via check or PayPal. (PayPal fee is $8.00)

As deposits are received, it will put you in a picking order for available puppies. An evaluation is done when puppies are 8 weeks. I will decide which puppy(s) I am keeping and then the first deposit will pick.

If you do not get the puppy you want, your deposit will be returned.

Deposits are a measure of good faith that you, the buyer, intends to purchase a puppy. Deposits are non refundable if you change your mind and decide to not purchase a puppy. The best policy is to be absolutely sure that you want a puppy before you send a deposit!

4 Paws Miniature American Shepherds

LITTER ANNOUNCEMENT!!

 Murphy has been bred to Rudy! Murphy is due in August. I am taking a couple more deposits. Please 
Email me
 for details!!. 
We are not shipping puppies at this time.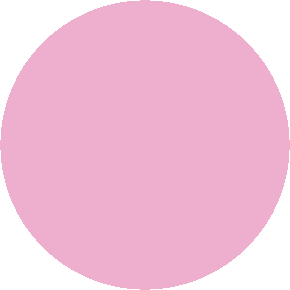 ANNOUNCEMENT! We do have one older female for sale. You can see them on this 
page
.